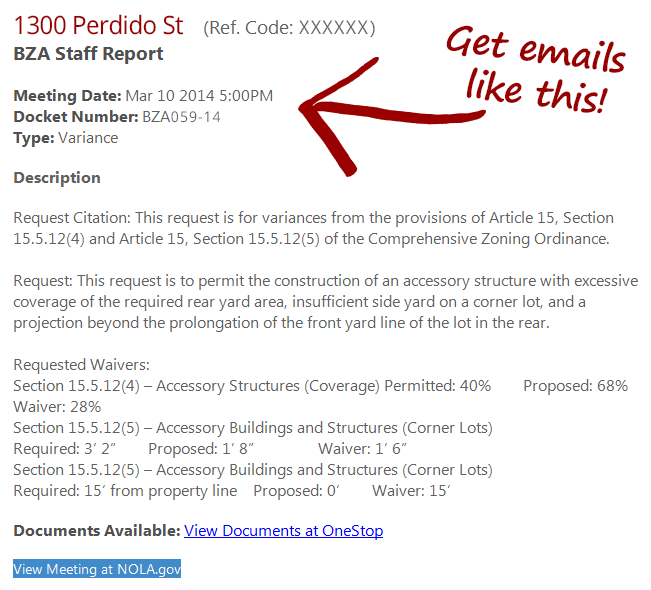 As a part of the Neighborhood Participation Program, NoticeMe was developed to encourage citizen participation in issues pertaining to land-use.
NoticeMe is a tool that allows you to sign up for email notifications for land-use changes in New Orleans.
You can add as many areas of interest as you like and specify how often you would like to receive emails.